"We've had a hard time because of the pandemic": Linda Rosenbaum, Toronto Island Walking Tours
Content of the article
These are islands that have weathered a COVID storm.
Content of the article
With the sizzle of summer, activity returned to the Toronto Islands after two years when its tight-knit community felt even more isolated than usual.
"We see a lot more activity here," said Toronto Island SUP owner Julian Ganton, who grew up and lives on the island.
"During COVID, of course, there was no tourism. There was no one from outside Toronto.
A more normal summer has returned to the city.
In 2014 he started his business in Ward's Island with 12 paddle boards for rent.
Now it offers 100, including kayaks.
"People keep talking about the pent-up demand to travel, to get out, to do all those things that people miss," Ganton said.
Most travel to the islands is made by city-run ferries – around 1.4 million passengers a year.
But not at all.
"It's kind of like an island rebirth," said Nick Trewern, director of TikiTaxi. "We noticed people who haven't been to the island since they were kids."
Content of the article
After a lack of tourists and a reluctance to congregate in groups, the water taxi company said things were back on track.
"It's really nice to see some sort of normalcy after the last few years," said Trewern, who runs one of four water taxi companies on the waterfront.
"It's a lot of positive energy," he said. "People found friends they hadn't seen in a long time – or family. It's just nice to see.
Visitors can also see a resident's view of the area.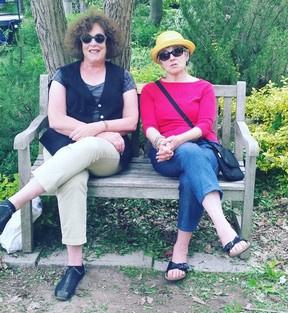 About 700 inhabitants live in 262 houses on the islands. And their wealth of local knowledge has become a business opportunity.
"This year has been fantastic. It has to be a post-pandemic thing," said Linda Rosenbaum, co-founder of Toronto Island Walking Tours.
"We get all kinds of groups who book tours, fresh out of the carpentry," she said. "We had a group of 40 people from Greenland two weeks ago."
Content of the article
With her business partner Susan Roy, she started the business about five years ago.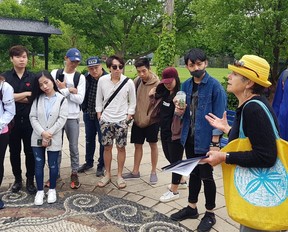 Floods and closures in 2017 and 2019, and the pandemic nearly sunk their idea.
"We've had such a difficult life because of the pandemic — and also because of the 2019 floods — we rethought what we were going to do this year," Rosenbaum said. "Out of nowhere, we just started getting all these bookings."
Yet the symptoms of the COVID disruption persist.
At Toronto Island SUP, an order for new boards that Ganton placed a year ago just arrived in the past few days due to supply chain issues.
On Twitter: @_ScottLaurie