A convoy of nearly 30 taxis from Madrid made a round trip of almost 6,000 kilometers to transport 140 Ukrainians fleeing the war from the Polish border to Spain.
A convoy of 29 taxis with 140 Ukrainians on board arrived in Spain in the early hours of Thursday (March 17), according to the news agency AFP. They had driven for five days, first ferrying humanitarian supplies to the Polish-Ukrainian border and then bringing Ukrainians with friends and family back to Spain in Madrid.
Ukrainian Khrystyna Trach, who was brought to Spain by the convoy, called the taxi drivers "our heroes" as she was dropped off at a church in central Madrid.
Trach, who said AFP she is an orphan who left her grandparents in Kyiv, said she hoped to "look for work and earn money to help my country and my family". Each taxi took on two drivers to help share the load of the epic ride.
"We no longer have our home"
Another woman in the convoy, Olha Shokariev, said AFP that she had fled with her youngest son, aged 15. Her eldest son and her husband had remained in Ukraine to fight, she explained. "We no longer have our home and we don't know what our future is," she said in English.
The idea for the convoy came as taxi drivers were talking about the Russian bombardment of Ukraine as they waited for customers at Madrid airport. Jose Miguel Funez of the Professional Taxi Federation of Madrid coordinated the operation in collaboration with the Ukrainian Embassy in Spain. The embassy helped select Ukrainians who would be brought back to Spain.
"The response has been amazing, we didn't expect this," Funez told AFP. Funds for the trip were raised primarily through donations, many of which came from other taxi drivers and their families. Funez said the total costs were around €50,000, which helped pay for fuel and road tolls along the way.
The children emptied their piggy bank to make a donation
Another of the taxi driver coordinators, Jesus Andrades, said his fellow drivers had been "incredible. AFP.
A Ukrainian woman, giving her name to the news agency Reuters just as Olga, in order to protect her husband, brother and father who had stayed behind to fight, traveled in the convoy with her two children, including six-month-old baby Vera.
Olga described the situation in Ukraine as a "nightmare. A humanitarian catastrophe, a war, a lot of deaths. And there is no end, we don't know how long it will continue". Olga, 38, had run her own business in Ukraine as a computer programmer in the city of Luhansk. Then, in 2014, she and her family had to leave their city for the Ukrainian capital, kyiv, after pro-Russian separatist forces took control of the Donbass region in eastern Ukraine.
"Once again, we must leave our homeland"
"My heart had just calmed down [after leaving Donbass]", Olga told Reuters, "then I woke up in the morning with explosions, again we have to leave our homeland. " Olga was crying as she got into the taxi, reported Reuters.
Another taxi driver, Javier Hernandez, who took a couple and their 12-year-old son back to Madrid, described how at first the Ukrainian passengers were calm and subdued "refusing to get out when the convoy of taxis stopped for breaks". But later, as the days went by, Hernandez said they were "hugging us, cracking jokes. In just one day, their lives changed."
"It's very emotional," Hernandez explained, shedding light on his contribution. "It's really nothing, it's just rolling around for a few days, that's what we do in Madrid."
Last week, the Spanish Ministry of Inclusion confirmed Reuters that 1,000 Ukrainians were being cared for by the state reception network and "many more" were staying with friends and family in the country. Ukrainians in Spain will receive EU Temporary Protection Orders which will allow them to obtain residence and work permits.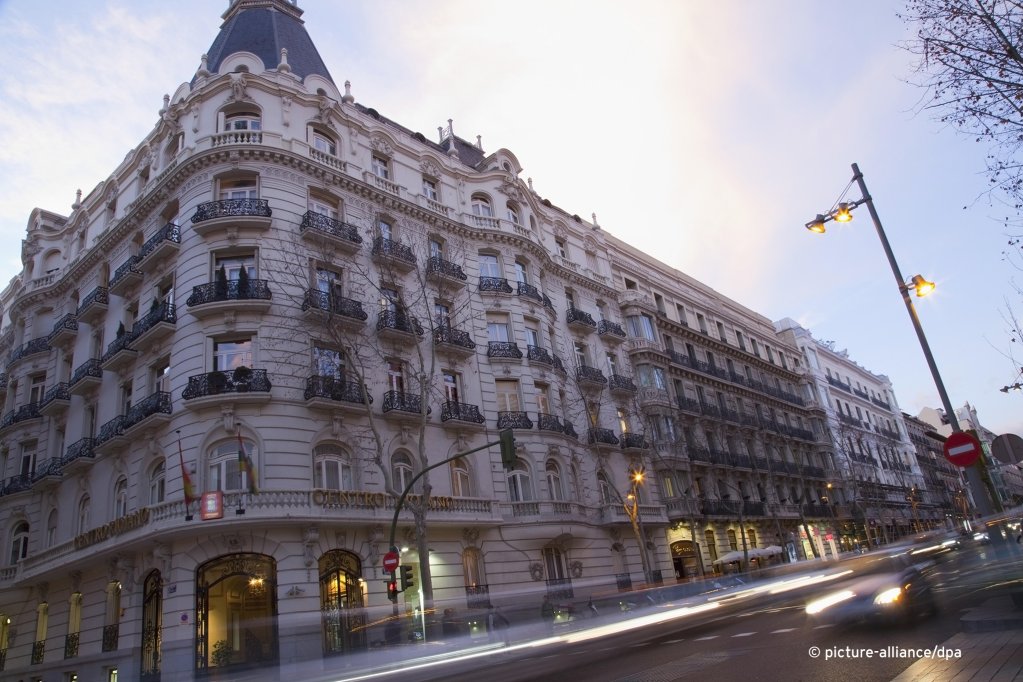 Madrid taxis – accustomed to being of service
This is not the first time that Madrid taxi drivers have mobilized to help people in crisis. In 2004, when Madrid's Atocha train station was bombed and nearly 200 people died, taxi drivers were among those transporting the injured to hospital, AFP reports.
More recently, when the coronavirus hit Spain, taxi drivers drove doctors from house to house and transported people with the virus to hospital. Hernandez commented "we're regular people, and at the end of the day, I think regular people help more."
According to AFP, Hernandez himself is no stranger to difficulties. After suffering from depression following his divorce, the 47-year-old lived on the streets for a year. Many convoy drivers recounted AFP and Reuters they would be willing to repeat their experience.
Nuria Martinez, 34, brought a mother and her two-month-old baby to Madrid. "There's nothing you can do to help you sit at home on your couch," Martinez commented. "We all have to do our part."
Funez agreed that the drivers hoped to repeat the trip soon, he said Reuters. "We saved 140 lives and you can't put a price on that."
With AFP and Reuters