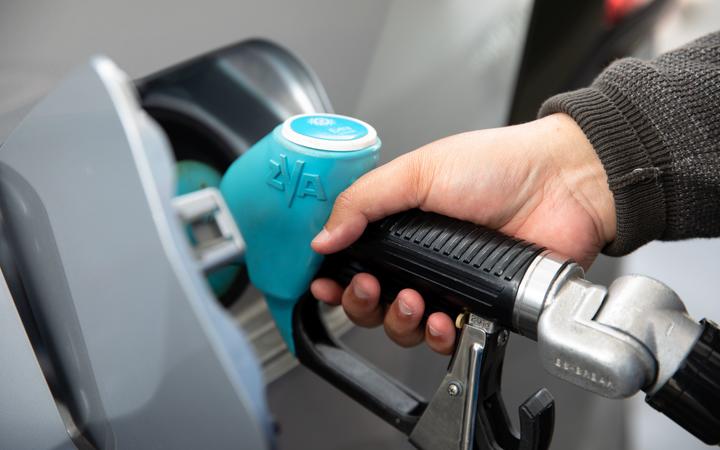 Fuel prices reached US$7 a gallon in Majuro last week, a milestone for prices of imported goods which have soared since last year.
Food, vehicle fuel, transport costs for imported goods and taxi prices have increased significantly compared to a year ago.
The price increases are starting to be felt with a serious impact on the Marshall Islands.
The cost of construction materials, which are virtually all imported from the United States, where construction costs are also rising dramatically according to island contractors.
The International Monetary Fund said in a report released in mid-April that inflation is expected to be 6% this year, triple the level of recent years. But fuel prices are more than 40% higher in Majuro today than 15 months ago.
In January 2021, the price of gasoline was US$4.70 and the price of diesel was US$4.85 at stations supplied by Mobil. At the Pacific International Inc (PII) gas station, gasoline was US$4.50 per gallon and diesel was US$3.80.
Fast forward to April 2022, and gasoline prices have jumped to US$6.20 at PII and up to US$6.85 per gallon at Mobil-supplied stations. Diesel at Mobil-powered stations hit US$7 a gallon last week for the first time in history – more than US$2 a gallon higher than 15 months ago.
Even at the PII station, which usually keeps the lowest prices on Majuro, diesel shot up to US$5.90 a gallon, while gasoline was US$6.20.
But, if Majuro drivers think they're struggling, fuel prices on the watery nation's remote islands topped US$10 a gallon in March before the latest round of hikes, according to the MP Ota Kisino, who represents Wotje Atoll in the Nitijela (parliament).
Majuro's local taxis, which provide the equivalent of public transport, although they are all privately owned, raised fares by 50% in February as gas prices neared $6 a gallon.
Even with the increase in fares, drivers say they are struggling to make ends meet.
Usually, people get excited about holidays, especially government-sanctioned ones.
But during the Easter holidays for schools and government offices, it was extremely difficult for taxis to pay their daily US$35 return fee to taxi owners due to a shortage of passengers on the road.
"It's a struggle, I tell you," taxi driver George Raymond said. "Some holidays bring great deals like Christmas. Yet on other holidays people don't travel," he said.
Local residents on tight budgets are being penalized by higher taxi fares which could easily rise again if fuel prices continue their upward trend.
Taxis aside, food prices are skyrocketing. Residents of the rural section of Majuro known as Laura have seen prices of basic foodstuffs soar.
Eggs that small stores sold for less than US$4 a dozen last year are now selling for US$5. A dozen medium-sized eggs that until recently sold for less than US$3 a dozen in downtown supermarkets are now selling for nearly US$4. This is just one example among many others.
A US-based company that contracts with the Marshall Islands government for construction-related work has informed Majuro officials about price changes affecting the construction industry.
In the United States, 71% of all building material costs increased, 98% of all labor costs increased, and 71% of all equipment prices increased.
The United States is funding a long-delayed new five-phase hospital construction plan that will now face significantly higher costs than a year ago.
All of these elements taken together constitute an extraordinarily difficult time for the Marshall Islands.
Meanwhile, the Marshall Islands government's planning and statistics office, which for decades produced a quarterly consumer price index, has not released a report since 2019.
Lately, he has been focusing on the conclusion of the national census which was carried out at the end of 2021.
Preliminary census results indicate massive emigration to the United States, with 20% fewer people living in the Marshall Islands compared to 2011, when the last census was taken.