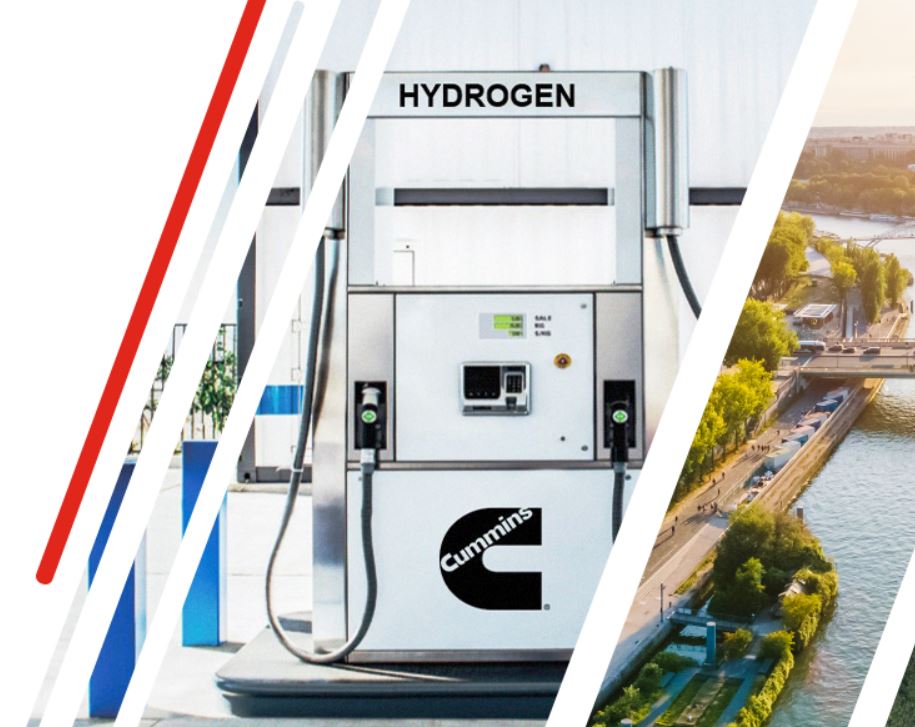 Cummins Inc., through its subsidiary Hydrogenics Europe NV, has signed a contract to supply a 2.5 megawatt (MW) electrolyser to Hysetco, a hydrogen mobility company owned by Total Energies, Air Liquide , Toyota, Kouros and others. The electrolyser will enable local hydrogen production in Paris, France, to power Hysetco's ambitious project, which aspires to develop and operate the world's first large-scale hydrogen mobility platform integrating production, distribution and transport. use of hydrogen.
The Hysetco project will initially aim to create the world's largest fleet of hydrogen taxis, powered by 12 major hydrogen fueling stations, by 2024. The initiative aims to accelerate the transition from on-demand transport and other professional mobility – such as utility vehicles, buses, and heavy goods vehicles – with zero emissions. This project is an essential step in the decarbonization of transport and mobility in the pursuit of carbon neutrality.
"With Cummins' reputation in the market and strong experience in the hydrogen field, this makes them a suitable partner for our project," said Loic Voisin, CEO of Hysetco. "We are happy to partner with them and share the same desire to go towards zero carbon emissions"
The Cummins electrolyzer system will consist of a 2.5 MW HyLYZER®-500 proton exchange membrane (PEM) electrolyzer, producing up to 380 tonnes of hydrogen per year. Hysetco will use renewable energy to power the electrolyser, ensuring the hydrogen is green and the production process is completely carbon neutral.
"Accelerating decarbonization through partnerships with companies like Hysetco is key to Cummins' Destination Zero strategy," said Piet Berens, Cummins General Manager – Electrolysers. "We are committed to making green hydrogen a viable alternative energy carrier and to advancing the green hydrogen economy globally. This exciting project is an innovative example of the potential of hydrogen to decarbonize transport and mobility at scale, and we are proud to be part of it.
Cummins has a long history of advanced technologies and engineering capabilities, as well as a broad portfolio of renewable hydrogen technologies. Cummins has deployed over 600 electrolyzers and over 2,000 hydrogen fuel cells worldwide. Cummins technology has been part of many world firsts in hydrogen, including powering the world's largest PEM electrolyser operating at 20 MW in Bécancour, Canada; the world's first megawatt-scale demonstration plant for storing wind energy in the natural gas grid at Windgas Falkenhagen, Germany; the world's first hydrogen fueling station for ships, cars, trucks and industrial customers in Antwerp, Belgium; and the world's first hydrogen passenger train with Alstom.